Llama Enamel Mug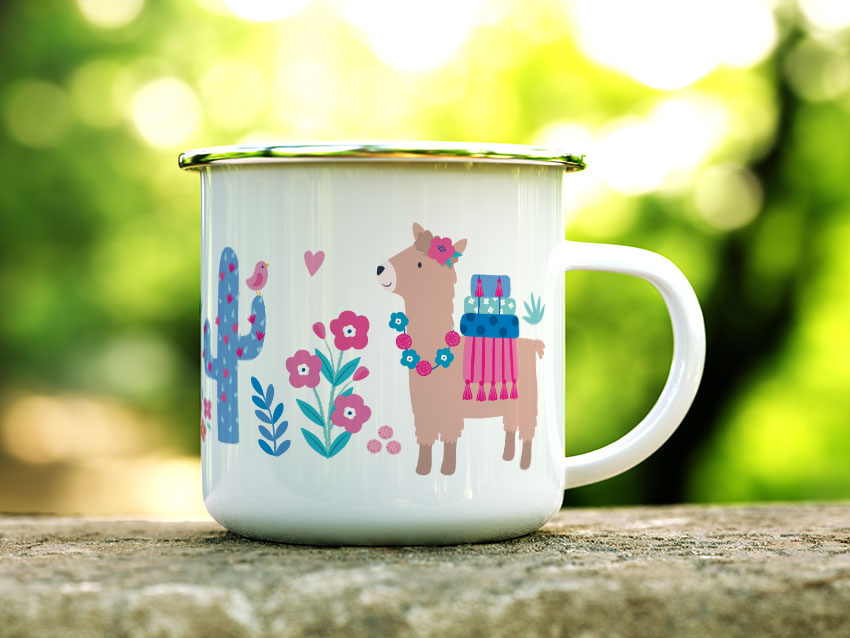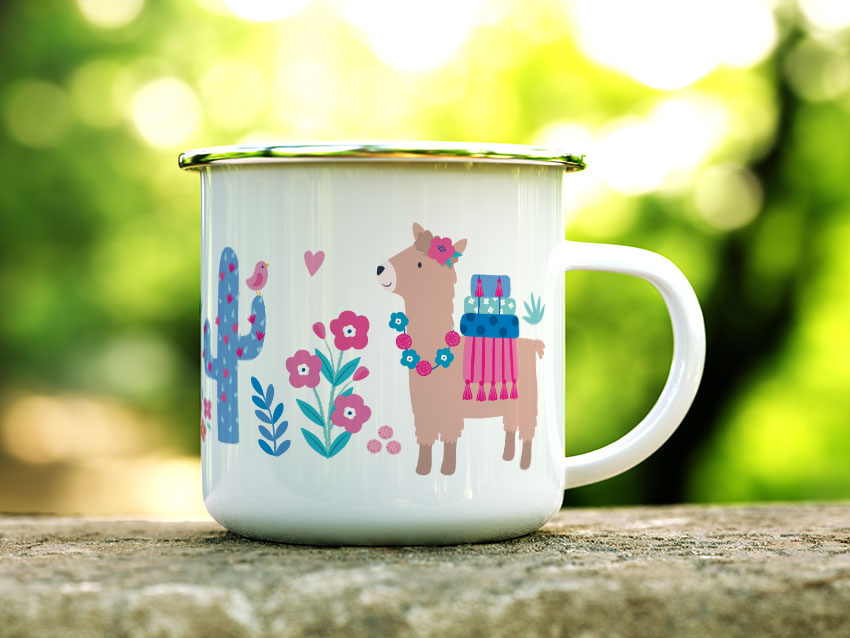 Llama Enamel Mug
Feeli the llama love with this cup adorned with charming illustrations by Klara Hawkins.
These enamel mugs make the perfect gift. Ideal for adults and children alike and will last for years and years.

Perfect for camping trips, picnics and general home use.

Enamel is porcelain which has been fused to steel making it smooth and durable. These cups are shatterproof but if dropped there is a possibility the porcelain could chip. However the cup can continue to be used safely after it's chipped. If the steel is exposed it will naturally oxidise making it perfectly safe to use without worry of contamination.
Due to the hand crafted nature of enamel mugs you may find slight imperfections with the finish, the odd blemish or minor lumps and bumps. This is an inherent characteristic of an enamel products and adds to the character making each item individual.

Handwash only and dry thoroughly to prevent rust spots.
Silver rimmed 10oz enamel cup.
Diameter - 86mm, heigh 80mm.
FREE SHIPPING WITHIN THE UK